HOOKED is Montauk's newest family run & locally owned seafood eatery. Our mantra is 'Pure and Simple'
EAT LIKE A LOCAL... with something for every taste and budget, we offer locally sourced quality seafood (fried or grilled), local steamed lobsters, steamers, lobster rolls, chowders along with no frills favorites including burgers, BBQ ribs, chicken and salads.
For oyster fans we have a raw bar highlighting local Montauk Pearl Oysters and Clams.
Here, you order at the counter, take it outside to one of our highly coveted picnic tables or savor it at one of Montauk's spectacular beaches.
One bite and you're.....
Phone
(631) 668 2111
Location
34 South Etna Ave
Montauk
NY 11954
Hours
Off Season Hours
Daily 11.30am–7pm

Summer Hours
Daily 11.30am-9pm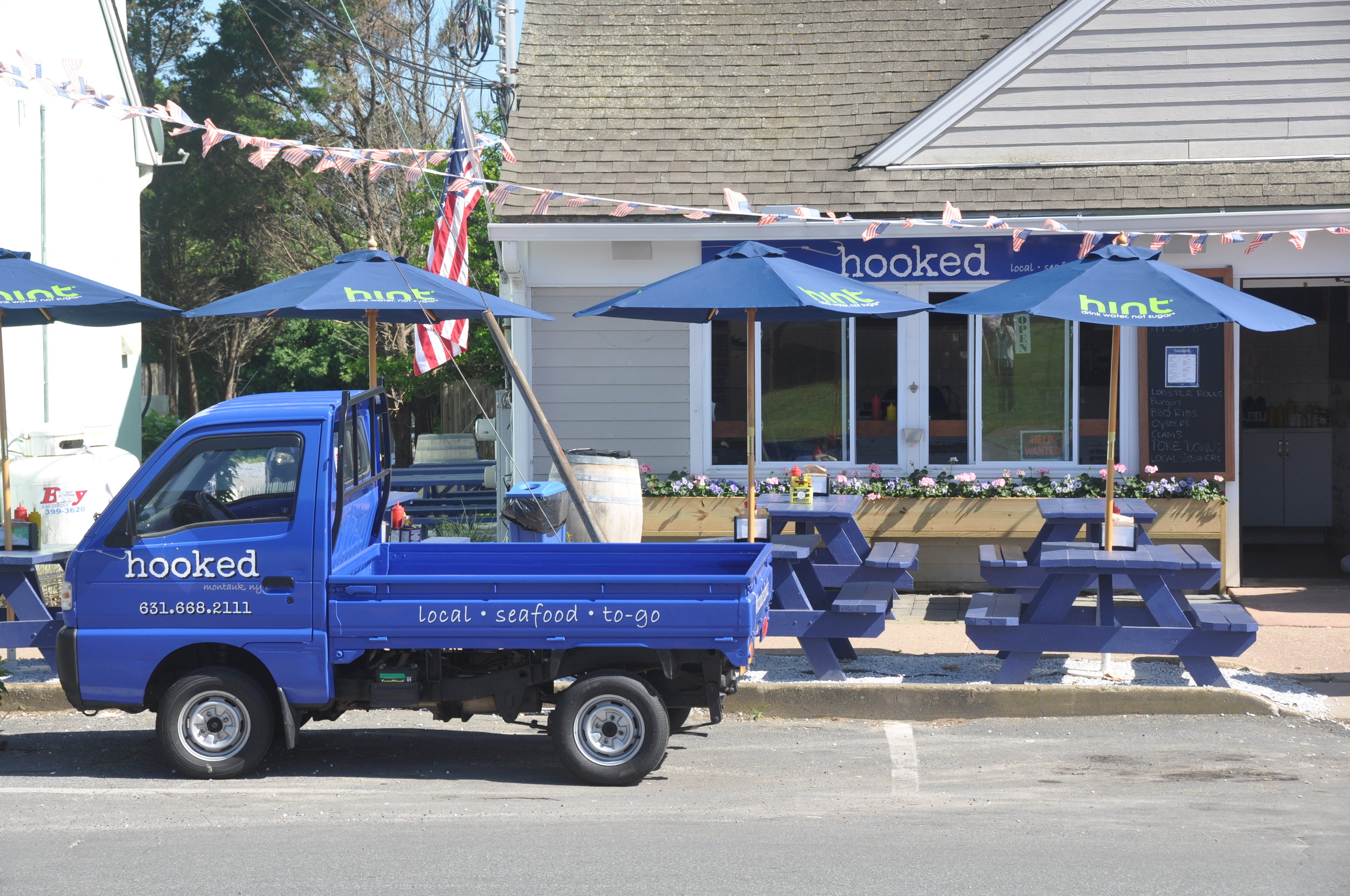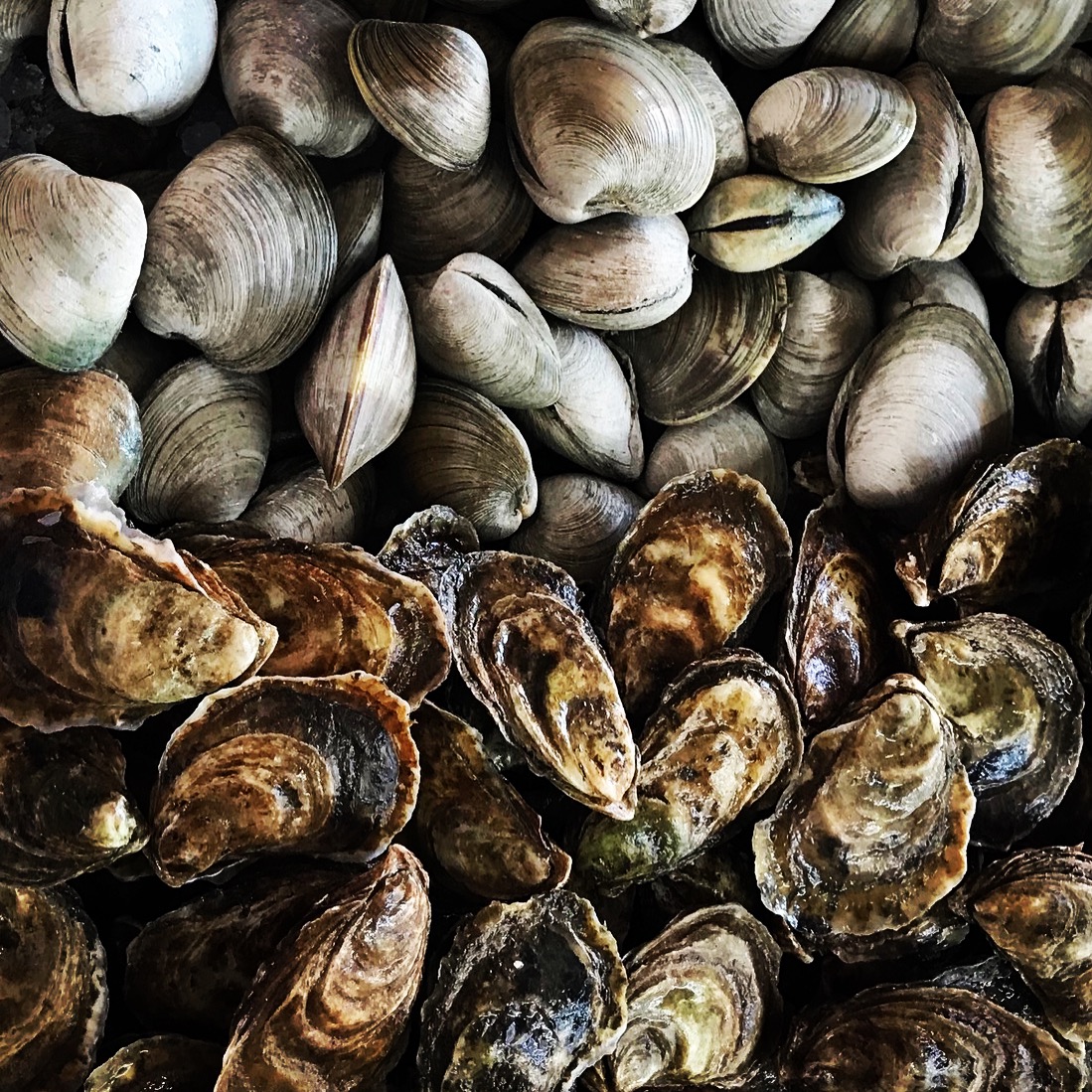 LOCATION
34 SOUTH ETNA AVE
MONTAUK NY 11954
(631) 668 2111
hookedmtk@gmail.com
Contact Us
Join us at our picnic tables or order your lunch or dinner to go after a long day at the beach.
Entertaining at your Hamptons summer home? Let us help you so you can stay at the beach longer! We can cook for you...
 
We are open to preparing food for parties of up to 20 people.
Hooked Looks to Grab Seafood Lovers in Montauk with Simple, Local Flavors
By Rachel Bosworth - May 8, 2018
10 Best Things I Ate in 2018
VANESSA GORDAN December 27th, 2018
It is no surprise that their lobster roll is a best-seller, which respectfully rivals that of most nearby lobster rolls. If you were to visit any spot in Montauk for the coveted lobster roll, Hooked is the place to order one or more. Ideal taking to the beach, the park, or simply enjoying outside at one of their picnic tables.